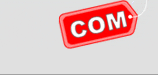 <!Start of total frame!>

IZND SERVICES
IZND SERVICES is a Google Apps Reseller that can help you recognize the full benefits of Google Apps. Whether you are still evaluating cloud solutions or ready to make the move to Google Apps, tap into our expertise to make it a smooth experience.
Maxis Home Fibre Internet 10Mbps
© Copyright 2023 Tagter.com. All product names are trademarks of their respective companies. Tagter.com is not affiliated with or endorsed by any company listed on this site.