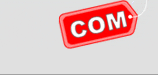 <!Start of total frame!>
3 simple steps to list your property:
Join Us
⇒
Create Web Store
⇒
List Your Property
(It's free, you can list unlimited property here.)
What else you can do with tagter.com?

Earn Commission

Earn Broadband Commission

We are paying high commission for broadband application, you can get your broadband customers' applications and submit to tagter.com for commission earning.

Build Network

Build Your Online Multi-Level Network

You can build your multi-level network through tagter.com, you can earn overriding commission from your own network when any of your team member submit broadband sales.

Opportunity

Opportunity Platform for All

We prepare multiple business opportunities between our tagter.com members and our vendors. Tagter.com platform enable vendors and member meet each other.

For Free

Join for Free

It's free to join us, free to list your property, free to expand your network, free to have multiple business opportunities and also free to start your business now with tagter.com
© Copyright 2018 Tagter.com. All product names are trademarks of their respective companies. Tagter.com is not affiliated with or endorsed by any company listed on this site.